Benjamin Kahle fell in love with Merida, Mexico, on his first visit. It was 2016, and he had come to the Yucatan Peninsula for a friend's wedding. The peacefulness of the city and its beautiful architecture instantly struck him, to the point that he imagined one day, perhaps far in the future, owning a vacation home there.
As timing and savvy investments would have it, Kahle didn't have to wait until retirement. And the Los Angeles realtor, who specializes in
historic and architectural properties
, thinks you can purchase your dream vacation home, too.
His own path to Merida — which he candidly talks about with his
34,000 real estate–loving Instagram followers
— adeptly models what he tells anyone who will listen: that real estate is a ladder, and most of us have to start at the bottom.
Raised in Los Angeles, Ben has happy memories of renting and living in some of the city's older structures, including Spanish-style duplexes built in the 1920s and 1930s. Even as a young adult, he appreciated the wood floors, tile work, and other original details in them. History and character are among the top things he and his wife look when buying property.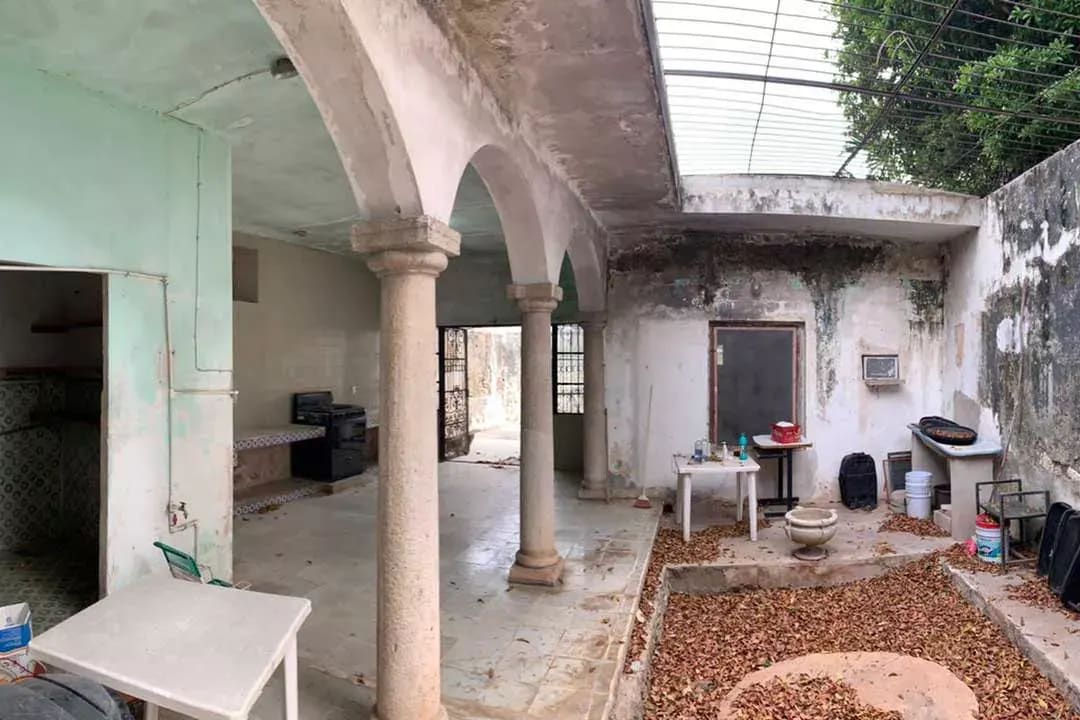 Kahle's wife, MiShawn, purchased her first property, a four-unit building in Los Angeles' West Adams neighborhood, in 2001; she bought it for $280,000 by putting 3 percent down with an FHA loan. The rental income she and Kahle earned over more than a decade, plus savings, gave Kahle a down payment for a second property, purchased in 2012 for $490,000. This home, located in the View Park neighborhood of Los Angeles, became their primary residence. It was an early 20th-century structure, neglected and without running water, but it was a deal at the time, and they saw its incredible potential. In 2014, equity from their first property helped them buy their third home, and in 2016, equity from house two helped them buy house four.
Then came 2020 and all of its uncertainties and stresses. The Kahles thought about Merida often, about leaving their businesses behind to try out living there. Once they decided to jump in, they booked one-way tickets to (and a long-term Airbnb in) Merida in October. And being there for nearly three months — taking their son to local parks daily and walking to lunch — ignited a spark in Kahle. He and his family headed back home to LA to figure out their next move.
Still climbing that metaphorical ladder, The Kahles saw that equity in property four, plus savings, would allow them to buy in Merida. And in 2021, they bought a major fixer in Merida's Centro neighborhood, their top-choice location, for $242,000. Renovations continue today, with hurdles like historic preservation regulations and inflation slowing down the process, but Kahle expects the project to be completed late this year.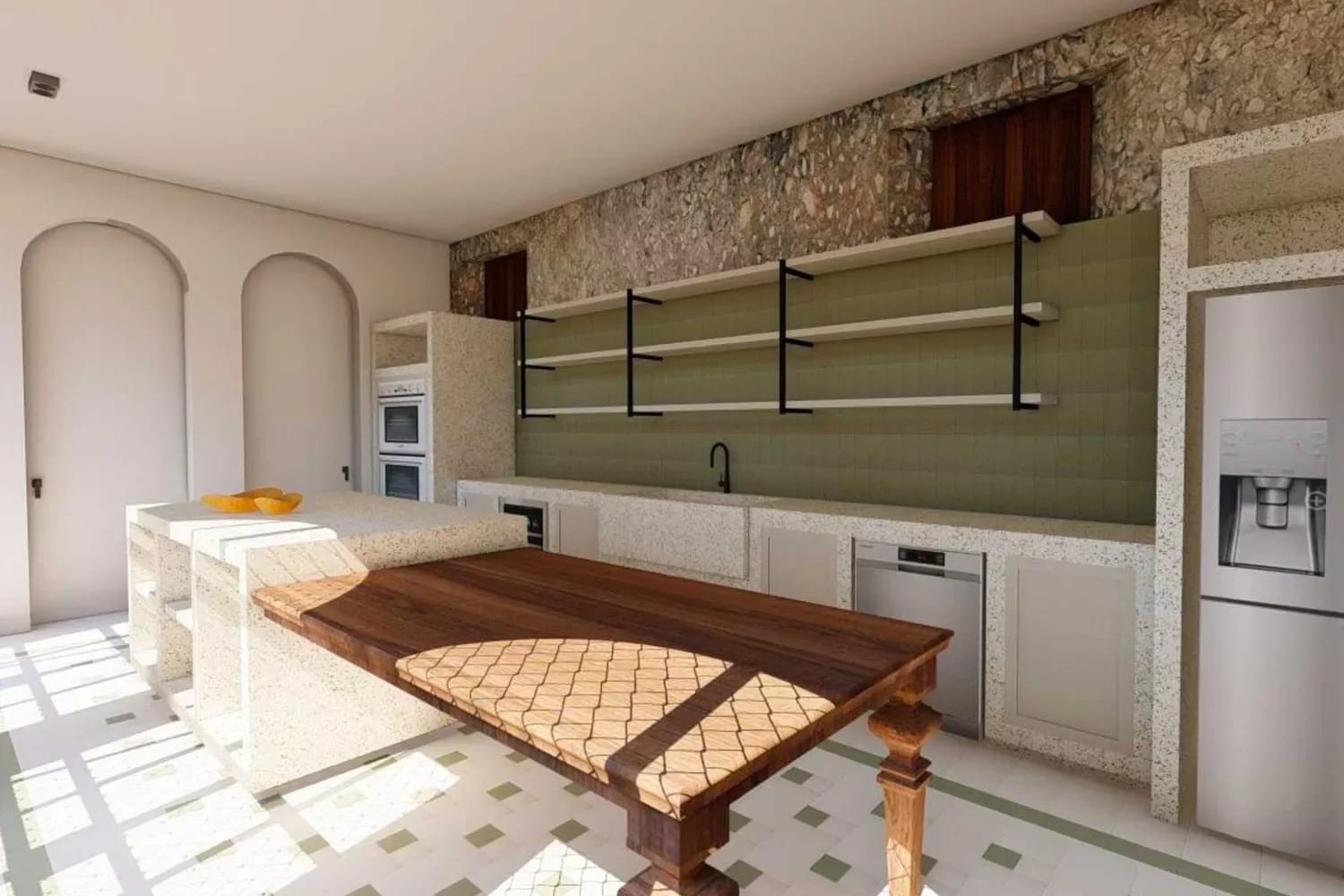 With a population of about 900,000, Merida charms with its easy living and beauty, Kahle says. He and his family love to spend time in Parque de Santa Lucia, its perimeter lined with cafes. Local restaurant
KUUK
is one of Kahle's all-time favorite places to dine, and cafe Te Extrano, located inside gallery space
Lagala
, is on heavy rotation when the family is in town. And the
cenotes of the Yucatan peninsula
never disappoint; many are an easy 30-minute drive from the city, and guided cenote tours abound. Kahle says a perfect afternoon might include a stop at
Helados Colon
for
sorbeto de elote
(sweetcorn ice cream), and an evening should include a rooftop beer downtown followed by an Italian feast at
Eureka Cucina Italiana
.
The architecture of Merida continues to be Kahle's favorite part of the city, though. And he's found some classic Meridian design elements in this home during the renovation. It has curved archways, original tiling, central courtyards with pools, and even miniature murals that they've uncovered during the renovation.
"These houses are one of the best parts of Merida," Ben says. "They are narrow and long, so a home might be beautiful from the exterior, but that's only 5 percent of what's going on. There's magic behind every door."